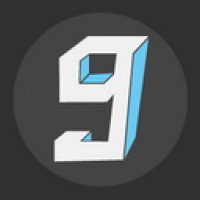 Submitted By: 9buz on May 20, 2013
0
0
1220
Metallica: A 90 year old woman wrote to Metallica wanting to meet her favorite band. The band immediately visited the 90 year old in her nursing home.
Nirvana: Singer Kurt Cobain often stayed up to around 3 in the morning after concerts responding to fan mail. The band also played at various LBGT events to raise awareness of gay rights.
Blink-182: A fan wrote a letter to the band just before he committed suicide. Touched, the band wrote "Adam's Song" to honor the him.
Green Day: In 2010 in Mississippi a school prom was canceled after staff found out a lesbian couple would be attending the prom together. Outraged by the homophobia, the band Green Day paid to hold the prom at a different location for all the students.
One Direction: A very sick patient in Britain had a "Make-A-Wish" wish to see a One Direction concert. The group refused after finding out they would not be paid money to do so.
Justin Bieber: Spit on fans over a balcony. Did absolutely nothing to stop a large group of his fan base from cutting themselves. Was allowed into a skydiving park for free as long as he advertised for it. He did no advertising and trashed the place. Disrespected Anne Frank in her own house. Said "rape happens for a reason".
Justin Bieber and One Direction are both displayed as "influential" by the media. Let that sink in for a minute.
Facebook Comments ()
Site Comments (
0

)